My Dear Friends,
I am hurting. It's my own fault. And it's silly. I, being the "responsible adult" that I am....still have such a sweet/sour tooth. At Wal-Mart yesterday, I noticed these:
.....which were my downfall. These things are SO sour, like squint your eyes & make a funny face sour. They are wonderful! But...I ate too many and now my poor mouth is all torn up. (Citric Acid!!!) Totally worth it...in moderation, which I need to learn.
If you like extremely sour candies, these are for you. Be warned, though, because they are ferocious!
Body Central
's "
Summer Sale Event
" starts today, online only!
The "
Wholey Moley
" sale at
Old Navy
starts today! 30% off the entire site using code "
ONBIG30
"!
Classics Body Care are $3 & Hand Soaps are 4/$10 at
Bath & Body Works
!
The "
Beautiful, Young & Free
" sale at
Wet Seal
starts today!
40% off any one item at
Hobby Lobby
ends on Saturday! It works online and in store! Click
here
to print!
Artscow
has another great offer available! Right now you can order photo watches for just $4.99 shipped using code "
WATCHSALE
"! They have many styles available. This offer expires 6/30. You can still order a
jewelry/glasses bag
for $1.99 shipped also and $3.99 Shipped
Luggage Tags
.
Print
this coupon
to save 15% off your entire purchase at
Kohl's
. This coupon is valid through July 5. Use code "
LOWEST4U
" online, & you can also receive free shipping when you spend $75 and use code "
SEND2ME
".
Oh, I finally gave in and got a Twitter (just for this blog). Follow me at
Twitter.com/OfficialFITF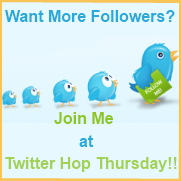 >