My Dear Friends,
I'm sorry I didn't post yesterday. You see, if I had, it would have been an "I hate my chauvinistic, never-wrong boss" post. I would have ranted and felt better, but bored/horrified you all with "horror tales from the office"...and I didn't want to do that, so I just sat in silence, waiting for myself to calm down. And you know what, I'm good. Today WILL be a good day.
I lost a follower yesterday. That's the first time that's happened and I feel slightly rejected. Sorry to whoever it was, that my blog wasn't good enough for ya. I do appreciate every single one of you, honestly. I thank you for reading my little piece of the blog-o-sphere. I hope you'll stay.
Since I've been M.I.A. since Friday, I had to catch up on a lot of blog reading. Today's post will be about a couple bloggers I read who have Etsy shops. Just a little promo for them, hopefully they will get a sale, or a new reader - both are important in their own way. I love these bloggers, and maybe you will to!
Zombee Candle
- Now I'm sure everyone who has read my blog before knows I talk about ZC frequently. I'm pretty much obsessed. Kate's candles are amazing! I like my candles to fill the room with a pleasant aroma, and hers do just that. She just listed a few new fragrances;
Bayou Bamboo
(rainwater & bamboo),
Pamplemousse
(grapefruit & mangosteen),
Lilac L'amour
(lilacs) &
Pontcha'Tulip
(tuberose, cyclamen, & tulips). The store carries many sizes & scents, as well as wax warming tarts.
Silver Lining
-
Amber
's vintage shop. The pieces in her shop are hand thrifted by the lovely lady herself, and she has an eye for it, if I do say so myself. You can find home goods, white, clean, vintage, shabby chic, yard sales, more white, distressed white, pops of color. Amber appreciates the value in taking something old and re-purposing it into something new. She wants to share all the pretty things she finds with you....and boy, does she have some pretty things!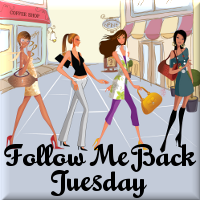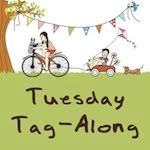 While you're here you might as well sign up for the TWO giveaways going on now!
Food Should Taste Good
&
Alight.com Free Top
! Click the buttons on the left border to enter the contests!