My Dear Friends,
THIS GIVEAWAY IS CLOSED. THANK YOU FOR ENTERING!
I'm a proud participant of Blog Bash 2011! What is Blog Bash, you ask? Well, it is a gathering of 150 bloggers who are each offering a giveaway worth at least $100! So basically there is over $15,000 in prizes to give away! The bash runs from June 22nd to June 26th so hurry & get your entries in! There are some wonderful people giving away some amazing items!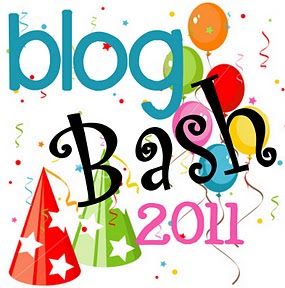 I have two different prize
AVAILABLE TO USA RESIDENTS ONLY
AVAILABLE TO EVERYONE!
MANDATORY
1 entry - Follow my blog via GFC.
BONUS ENTRIES
1 entry - like me on Facebook
1 entry - follow me on Twitter
1 entry - like Bondi Band on Facebook
1 entry - like Bondi Band on Twitter
1 entry - like Yellow Elm on Facebook
1 entry - like Yellow Elm on Twitter
----CLICK HERE TO ENTER----